San Rafael Falls - Coca Codo Sinclair Project
Sumaco Biosphere Reserve - Ecuador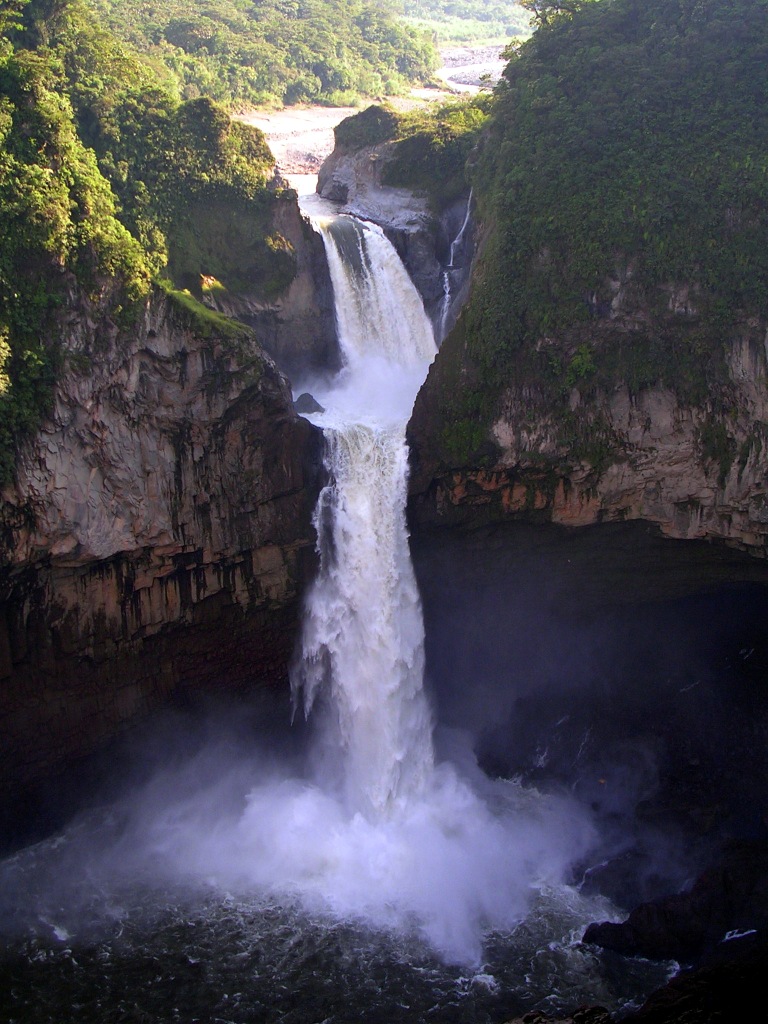 Photo Copyright Matt Terry
Ecuador's highest waterfall, the world-famous San Rafael Falls, or San Rafael Waterfall, is threatened by a plan, the Coca Codo Sinclair Project, to divert most of the water to generate hydroelectric power. Having secured a 1.7 billion dollar loan from China, construction has begun on the project.
Below is information about problems with this hydroelectric project and news about San Rafael Falls.
Press Release - September 2010
News Story on Mongabay - September 7, 2010
News Story on Treehugger - September 9, 2010
News Story El Comercio - September 16, 2010
in English y en Espanol
News Story on Business Insider - June 25, 2010 -
China Has Basically Purchased Its Own Latin American Country - "former Ecuadorean vice president Leon Roldos (1981-1984) maintained that the loan is illegal, because it finances a 'turn-key contract' without 'definitive studies or detail engineering', which he said is expressly prohibited by law."
Video of San Rafael Waterfall - Cascada de San Rafael en espanol
Short video of San Rafael Waterfall
Save America's Forests Yasuni Rainforest Campaign
---

Photo Copyright Save America's Forests

San Rafael Falls is a
popular Tourist site

Photo Copyright
Save America's Forests

All photos copyright
and may not be used
without permission